Cryptocurrency is the talk of the town nowadays. However, to start investing in cryptocurrencies, you need a cryptocurrency exchange.
A cryptocurrency exchange is your entry pass and playing field for all your crypto-related gains. Many of these exchanges have come up with their own tokens to facilitate more traction on their portals primarily.
If you've been searching for the best exchange token to buy, then you've landed on the right page. Consider this article as a comprehensive guide to exchange-based tokens.
Get your pen and paper ready.
What are Exchange Based Tokens?
Before you narrow down on the best exchange-based tokens, it is imperative to understand what exactly exchange-based tokens are.
An exchange-based token is a cryptocurrency launched by a particular cryptocurrency exchange. These tokens are native to their parent exchange. Exchange-based tokens are often multi-faceted and are provided to exchange users as incentives. These tokens are generally designed to increase an exchange's liquidity, give community governance service and incentivize trading activities.
Uses of Exchange-Based Tokens
An exchange-based token can cater to many purposes, from lowering tradings to governing the entire blockchain format. Different cryptocurrency exchanges put their exchange tokens to different uses.
There are many uses of exchange-based tokens that are fruitful for both traders and the exchange.
Increases Liquidity
Liquidity refers to the number of trading activities that can be levied upon an exchange at a particular point in time. Markets with high liquidity can operate more freely, and assets with more liquidity can be easily exchanged without any significant price change.
Crypto exchanges use exchange tokens as incentives to bring more trades onto the platform, thus, more liquidity. One of the incentives that exchanges often use to boost transactions is providing these exchange-based tokens to their users based on their trading volume.
Fee Concessions
You are usually required to pay a minimal fee to place your order on a given cryptocurrency exchange platform. In order to promote their exchange tokens, exchanges often provide a concession on these transaction fees if paid via exchange token.
Some of the exchanges even offer a layered discount based on how many exchange tokens a user has in his account. These incentives motivate users to invest more money into the exchange system and increase the demand for the exchange token.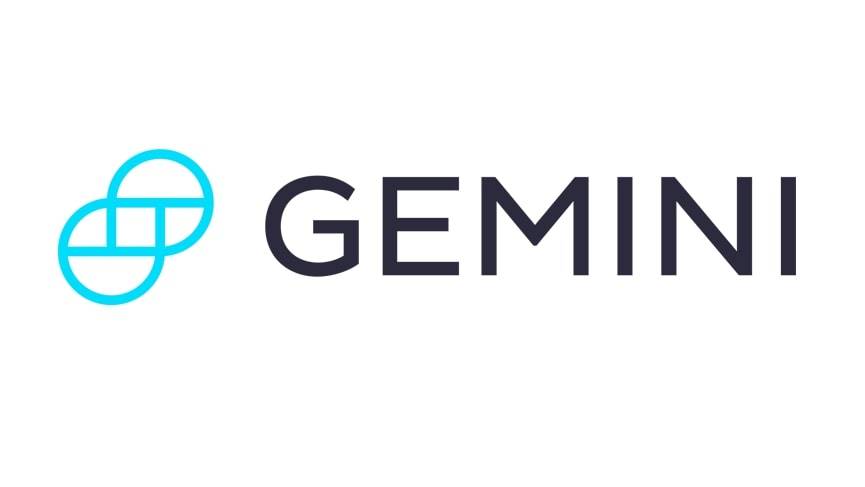 Get Started
Try Gemini Today!
The Gemini Exchange makes it simple to research crypto market, buy bitcoin and other cryptos plus earn Up to 8.05% APY!
Multi-Party Trust
Some Stablecoin-based exchange tokens do a great job of bridging the gap between the volatility of the market and a sense of security. A perfect example of this can be the Gemini Dollar (GUSD). It serves as an ideal combination of the technological advantages of cryptocurrency and the stability of the US Dollar.
These types of exchange tokens help establish trust with users and regulators of the cryptocurrency exchange.
Governance and Regulations
Providing incentives to boost trades on the platform is not the only function that exchange tokens serve. Some cryptocurrency exchanges use exchange tokens as a governance mechanism for the exchange's future development.
Exclusive voting rights and rewards are some of the privileges provided by such exchange tokens. However, it should be kept in mind that this usage of exchange tokens is not as common as the other usages.
Best Exchange Based Tokens
Now that you know what exchange-based tokens are and how they are used, it is time to look at some of the best tokens to invest in. Let us go through some of the best native tokens launched cryptocurrency exchange platforms.
Crypto.com Coin (CRO)
It is an Ethereum token, a native cryptocurrency token of the Crypto.com chain. It boasts decentralized blockchain technology by the exchange's payment, trading, and financial services community.
CRO provides the service of paying for goods and services using cryptocurrency while receiving cashback rewards. The token quadrupled in value in November 2021, dramatically surpassing the broader crypto market.
Looking at the current market scenario, CRO has fallen by 14.56% in the last seven days. However, the coin has increased by 11.84% in the last 24 hours. It is currently priced at $0.38 and has a total market cap of 9 billion US Dollars.
CRO is definitely one of the most viable options if you're looking to invest in exchange-based tokens.
Binance Coin (BNB)
It is a native of the Binance cryptocurrency exchange. It is also the largest exchange in terms of the trading volume.
Binance Coin has witnessed immense growth since its inception. Just like CRO, the basis of BRB is also the blockchain on Ethereum. Binance Coin can be used for paying charges at different platforms, including trading, exchange, and listing that the exchange levies.
To streamline your investments more, here are some of the points that you should keep in mind before you invest in BNB.
Binance Coin can be used to invest in the IPOs listed through Binance's portal.
The use of BNB can help you seamlessly invest in a variety of tokens as and when they are listed on the Binance exchange.
BNB is set to become the primary currency of the Binance exchange.
Binance Coin is also compatible with a VISA debit card from Monaco.
The coin currently stands at $371.89 and has a market cap of more than 6 billion US Dollars.
Gemini Dollar (GUSD)
GUSD is the world's first fully regulated Stablecoin, meaning that the price of this exchange token is bound to fluctuate within a minimal range at all times. It is a Stablecoin that combines the creditworthiness and stability of the US Dollar with the technological advancement of cryptocurrencies.

Gemini Dollar
Cost$0.998183
The cost increased by-0.21%
Buy Gemini Dollar
Gemini dollar was issued by Gemini, a New York trust company regulated by the New York State Department of Financial Services.
GUSD is strictly pegged to a 1:1 ratio with the US Dollar. Therefore, it currently stands at $1. The total supply of Gemini Dollars is uncapped, and it now has a market cap of over 250 million US Dollars.
Uniswap
Uniswap is another Ethereum based blockchain exchange token powered by Uniswap cryptocurrency exchange. Uniswap is the largest decentralized exchange operating on the Ethereum blockchain.

Uniswap
Cost$4.66
The cost increased by4.49%
Buy Uniswap
Uniswap enabled their token to facilitate community ownership over the platform, allowing stakeholders to make vital decisions and have a say in the development initiatives.
Uniswap is currently placed at a price of $10.72. It has witnessed a fall of 38% in the last seven days. Uniswap currently has a total market cap of over 10 billion US Dollars.
How to Buy Exchange Tokens
Now that you have a rudimentary understanding of some of the best exchange tokens in the crypto world, it is time to know how to start investing in these tokens.
Most exchange tokens are distributed through an Initial Exchange Offering, a certain type of Initial Coin Offering. Other than this, certain exchanges grant exchange tokens to their users through airdrops.
Airdrop refers to a process in which a project sends exchange tokens directly to the user's account either for free or in exchange for a simple promotional assignment.
Once an exchange token has been added to the user's wallet through IEO or airdrop, it can be traded and sold just like another cryptocurrency coin. However, you must make sure that a particular token is compatible with another wallet before transferring your token to an external wallet.
The Future of Exchange Tokens
The Cryptocurrency market keeps evolving every day. The growth prospect and technology provide an excellent opportunity for both young and seasoned investors. Exchange-based tokens can not only boost your portfolio but also help you in increasing your investments.
Exchange-based tokens provide great incentives and come in with several features that make them a viable investment option. With more and more exchanges coming in with their native tokens, the returns of investing in these tokens are expected to get higher.
This article featured some of the best exchange-based tokens based on creditworthiness and total market cap. Coins like Binance Coin and Uniswap provide a great scope of returns, whereas Gemini Dollar delivers a sense of stability. A combination of such tokens can provide the balance of high returns and stability to your portfolio.
Exchange-based tokens result from the evolution of cryptocurrency exchanges to cater to users' needs. Moreover, it also helps provide a better and more reliable source of governance and regulation to the platform. It is fair to say that these tokens are beneficial to both traders and the exchanges.
Finally, it is essential to do thorough research before investing in any cryptocurrency. It is vital to understand the market risks associated with the trading mechanism and dish out a proper system that helps minimize your losses and maximize your gains.
Start your crypto journey today!